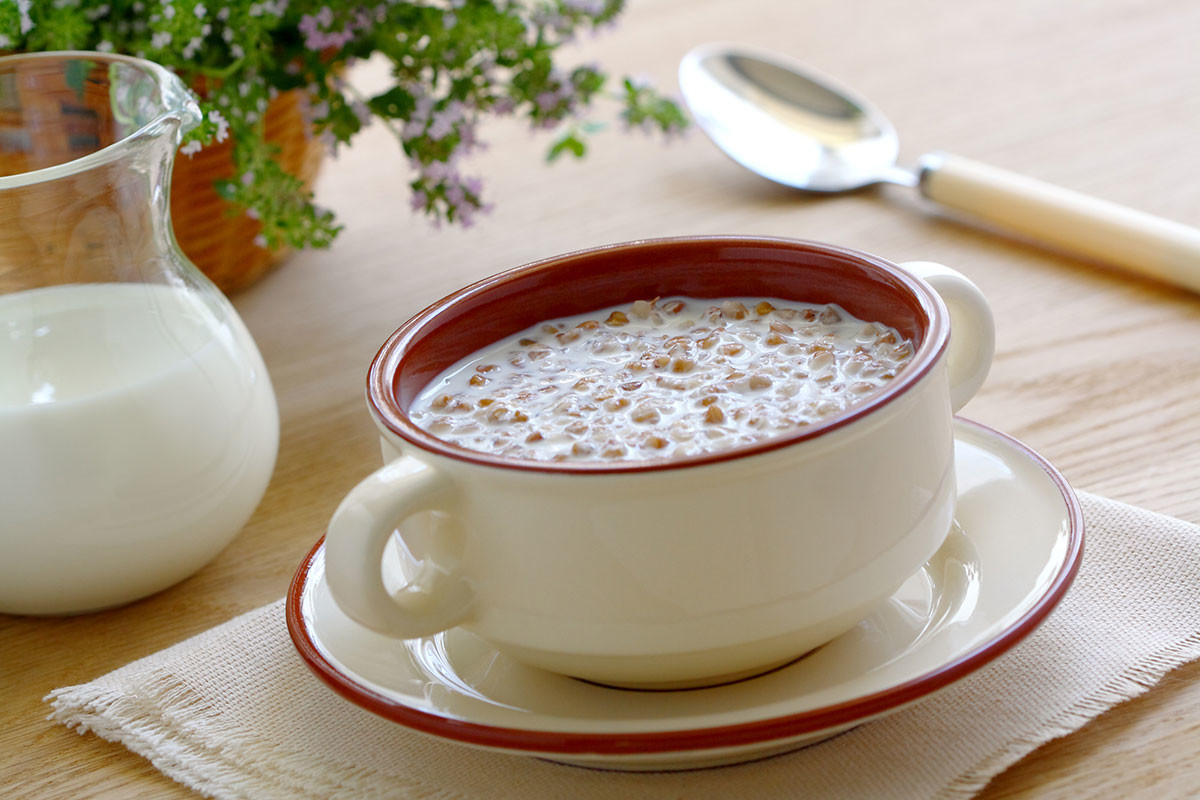 You will be surprised how many dishes can be made from ordinary buckwheat, or grechka, as we call it in Russia. And trust us, these are Russians' favorite dishes for every occasion.
1. Just cooked grechka
Simple, quick and pure ingenuity. Take buckwheat, rinse it, and add water in a ratio of 1: 2 for 15-20 minutes. Or find buckwheat in boiling bags, put in boiling water and let sit for 15 to 20 minutes. Salt to taste and serve with butter! It's delicious even when simply served, which is the real taste of Russian peasant life. Try it!
If you don't have much time, pour hot water on your grechka and let it sit overnight (or at least 30 minutes) – and the healthy carbohydrates are ready to go!
2. Grechka milk soup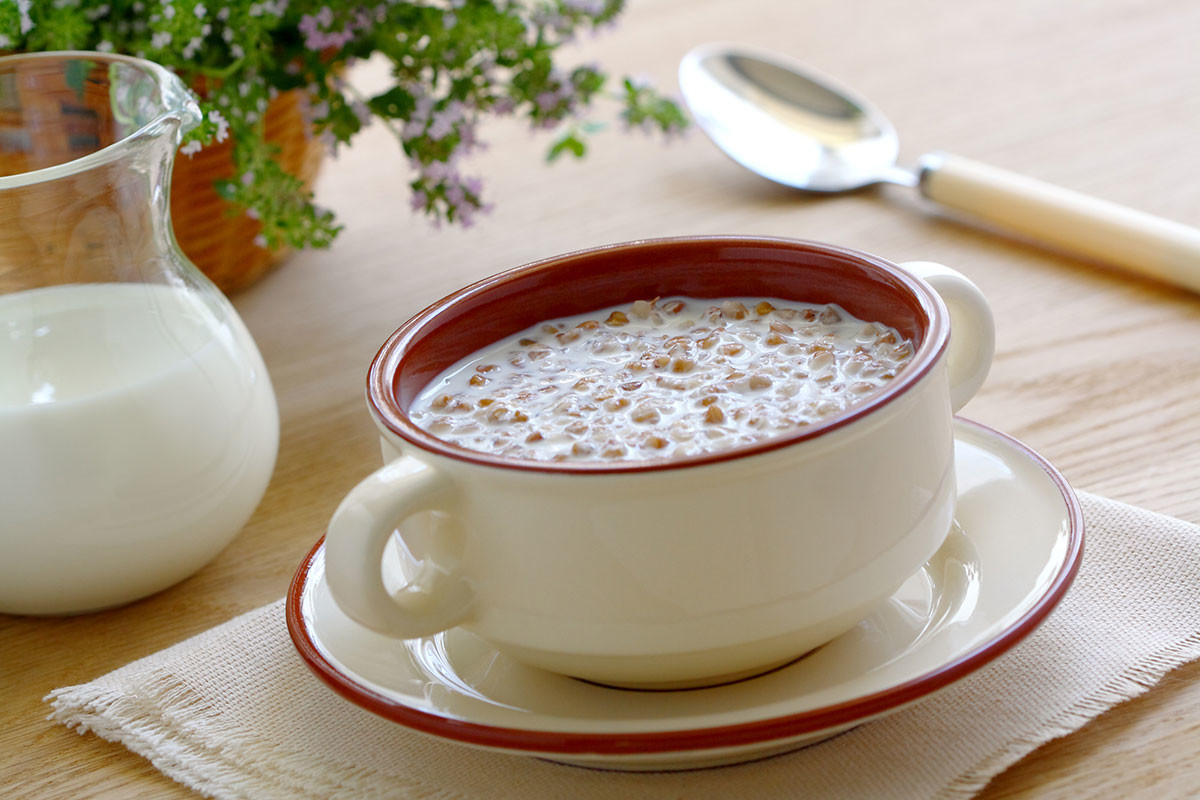 This may sound and look awkward, but this is the porridge that all Soviet and Russian children eat for breakfast. Cook the grechka al dente, then add milk and cook for another 5 minutes. Add sugar, honey, or fresh berries to taste. Brilliant!
3. Grechka with fried egg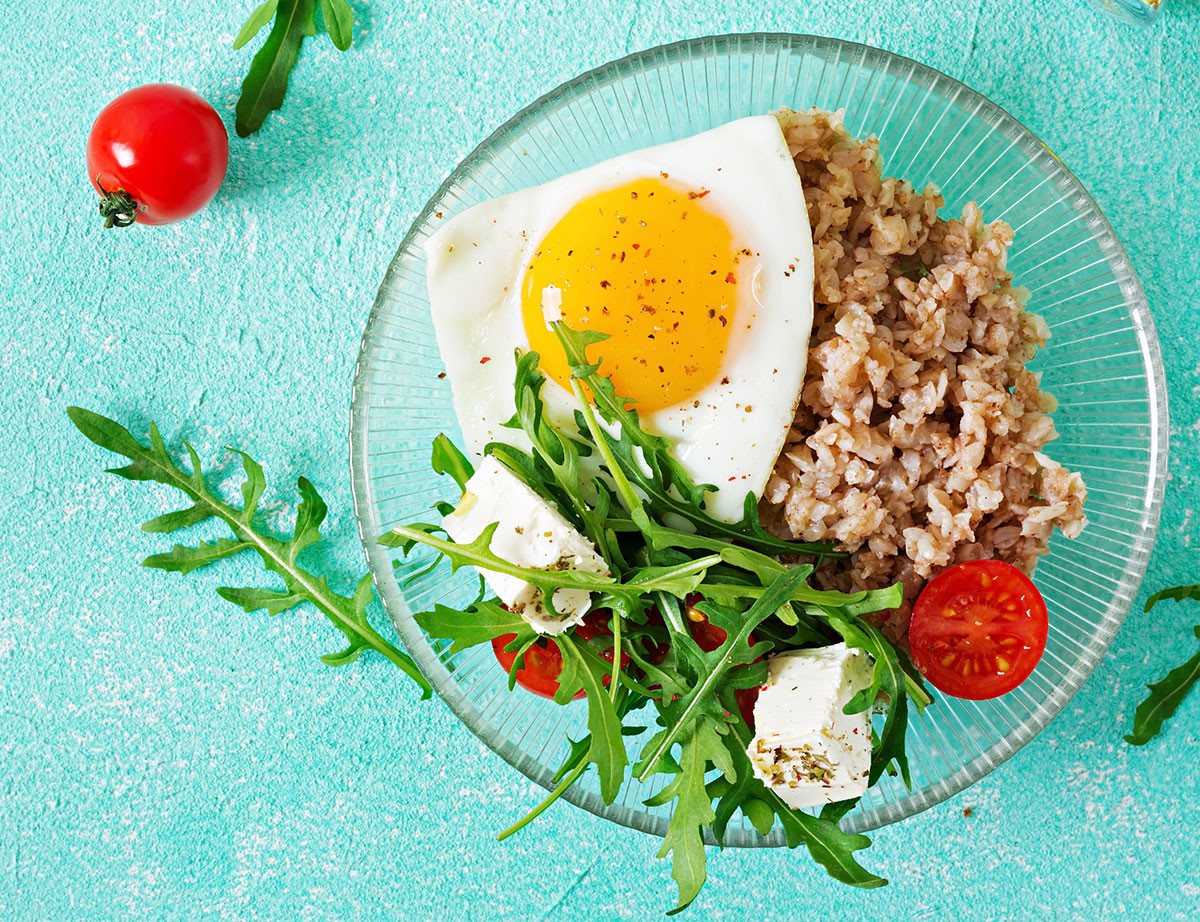 Another breakfast of grechka and a real champions meal full of carbohydrates and protein. Cook the grechka and serve with a fried egg. Another option is to mix boiled grechka with a raw egg and wok for a minute. Add your favorite vegetables or avocado and sprinkle with grated cheese. Just take a leap of faith – you will love this breakfast!
4. Grechka fried with mushrooms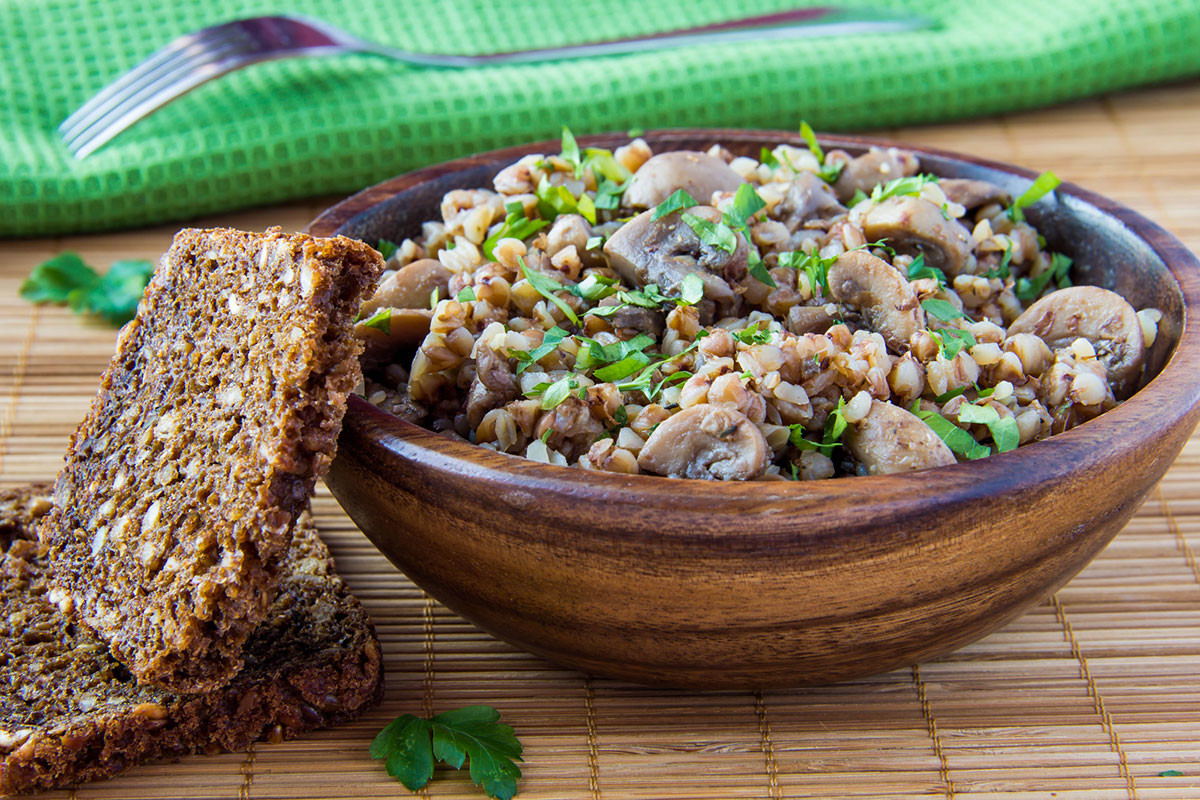 This is the most popular side dish of the Russians, and you can find it on almost every menu. But it can easily be served as a main course and is perfect for vegetarians. Fry chopped onions, carrots and mushrooms on vegetable oil and add boiled grechka, mix well and let rest for 5 minutes.
5. Buckwheat with crackling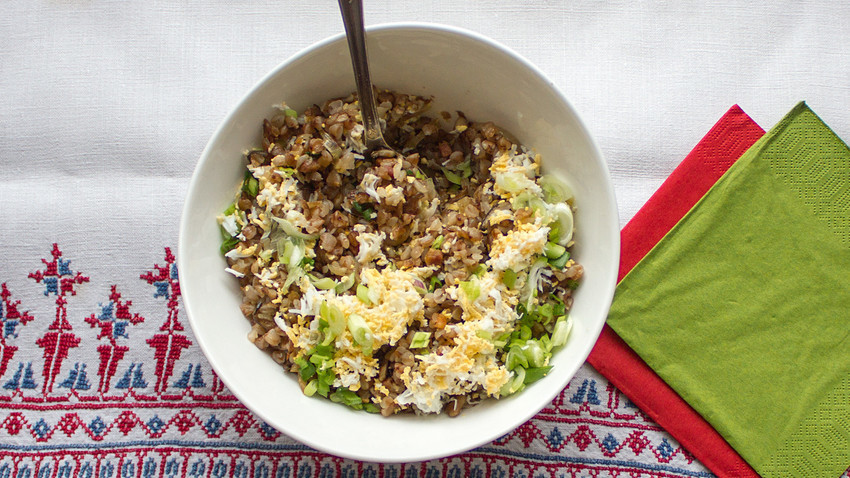 This is a nostalgic porridge from the Soviet era, very fat and tasty. Crackling, or Shkvarki as we call them, and fried from pork bacon. You can add onions, carrots, mushrooms, and other vegetables to your taste. But here's a secret ingredient too! Boiled eggs. Fascinated? You can find the full step-by-step recipe here.
6. Grechka dealer style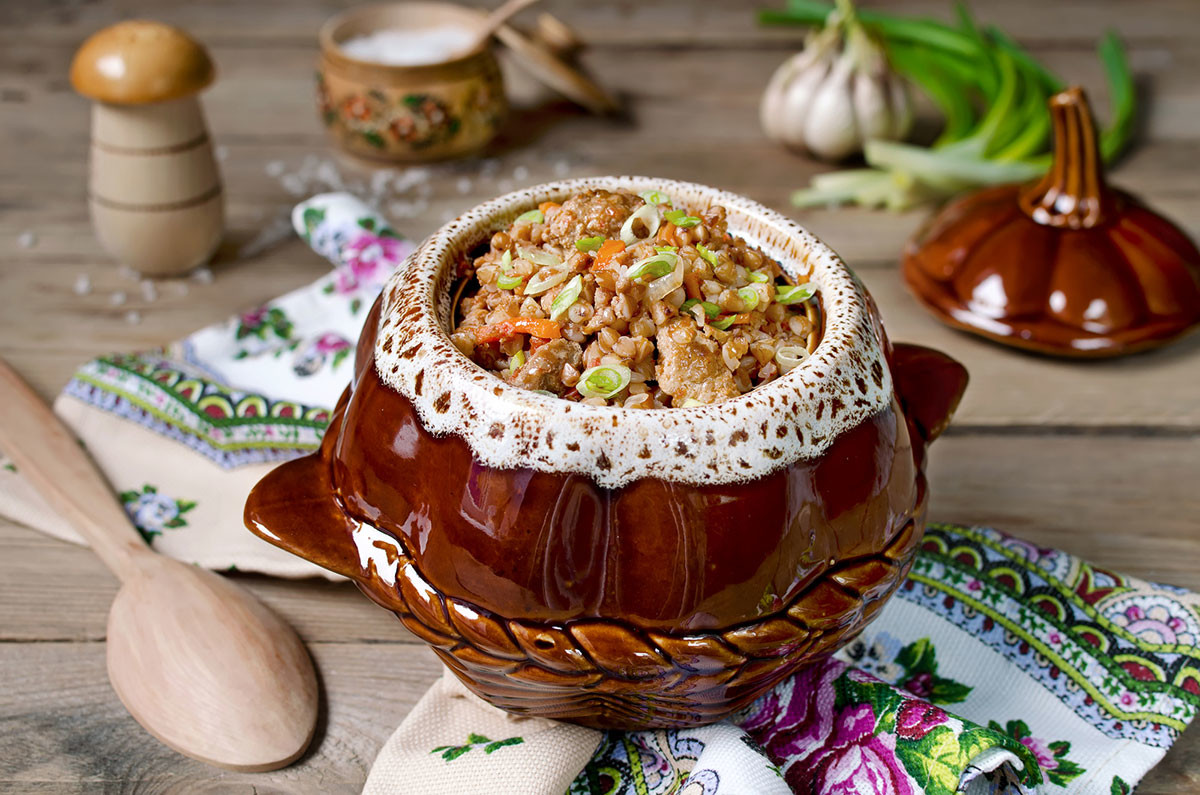 Actually, Russians can cook anything risotto-like with grechka. In the last few years it was even given the name "Grechotto". So this recipe is Russian style grechotto Bolognese. We bet you should try this. Fry chopped onions and carrots, then add your favorite minced meat (in traditional recipes it is a mixture of pork and beef); Fry for a while, add raw grechka and rinse with water – cook over low heat for about 20 minutes until the grechka is ready. This dish can also be cooked in ceramic pots in the oven, just like the ancient Slavs did!
7. Grechka balls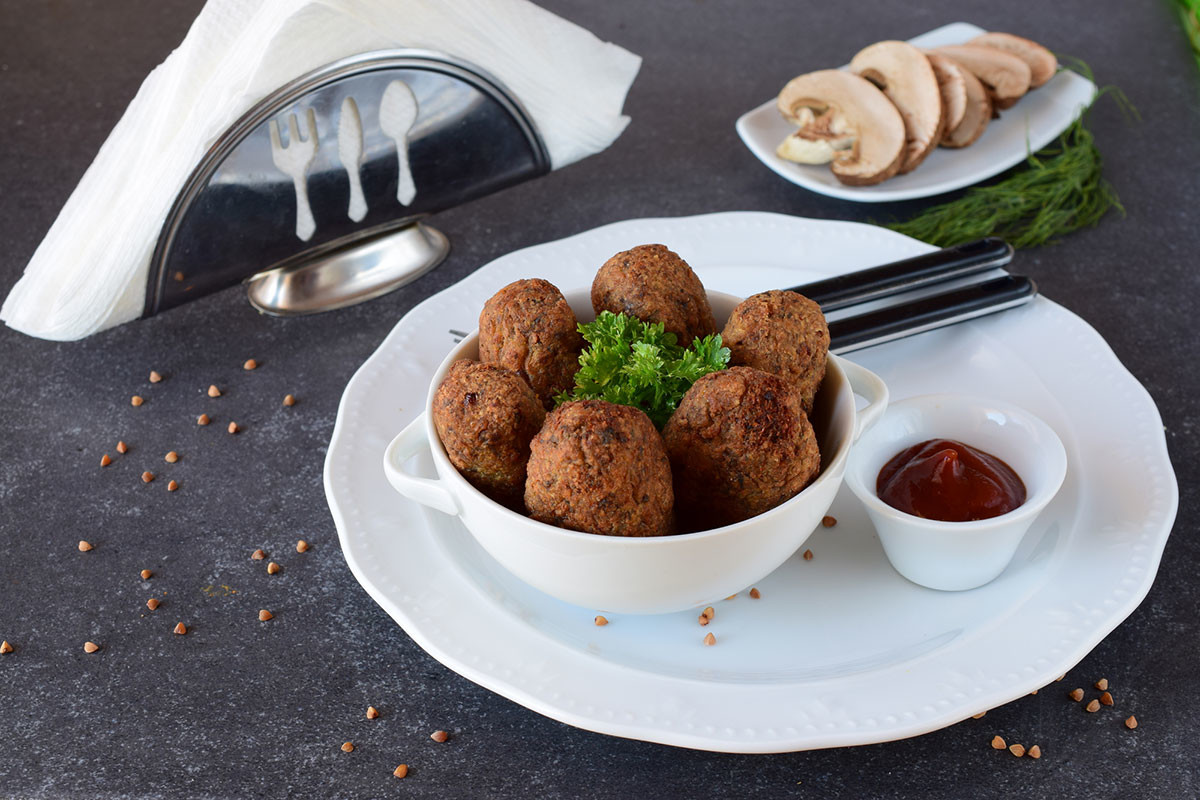 Another nice vegetarian dish. Mix the cooked grechka with fried onions, egg and some grated cheese. You can play with recipes and use semolina or flour instead of eggs and cheese. As you like, add vegetables or whatever ingredients you prefer – mushrooms, vegetables, or corn. Mix everything, shape into balls, then fry, deep-fry or bake – and enjoy!
8. Cabbage rolls filled with grechka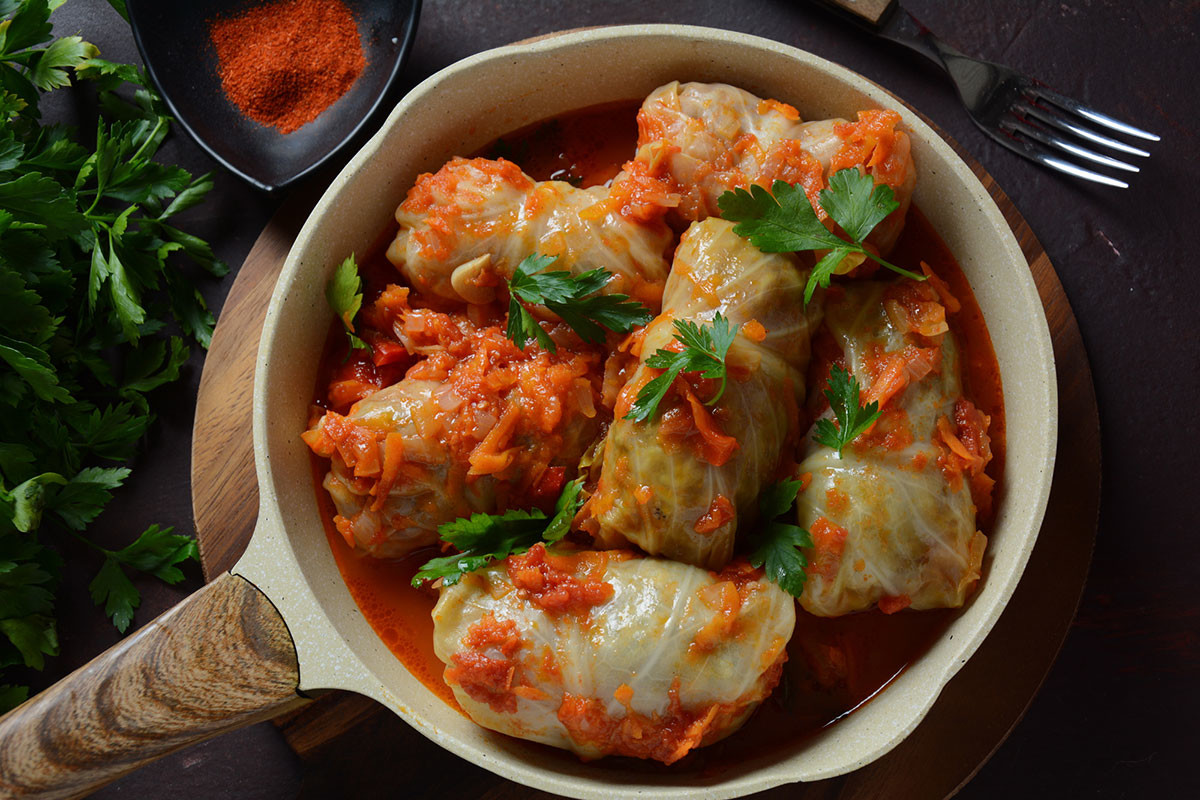 You can start with grechka fried with mushrooms or just with onions and carrots – and then stuff into cabbage leaves. Put it in boiling water until it is smooth and easy to roll. Make buns and put them in a pan, then pour them with your favorite sauce – we Russians usually mix tomato paste with sour cream; Then add some water or broth. However, if you need a vegan version, just add water and spices to taste.
9. Dumplings with buckwheat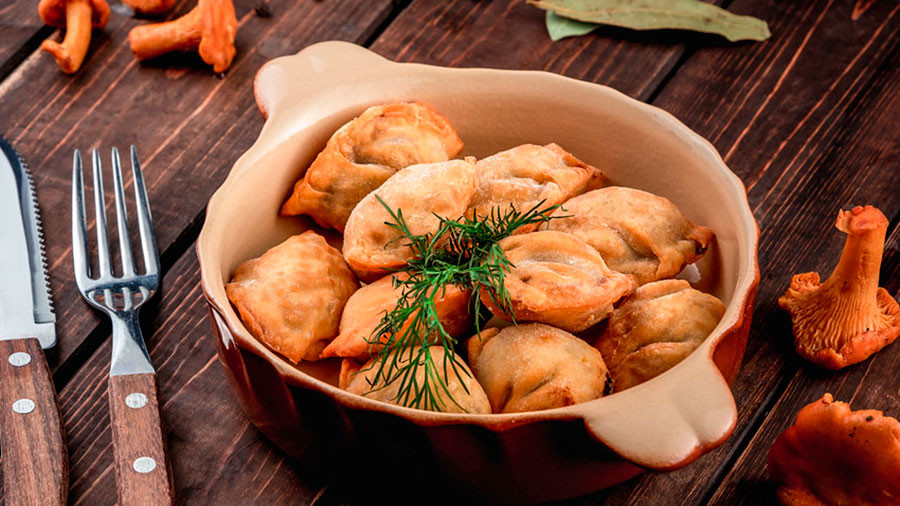 This is a very old Russian dish that has been known since the 16th century but has been rather forgotten in recent years. It's called Kundiumy – dumplings stuffed with mushrooms and buckwheat (a perfect addition!). The secret is that they shouldn't be cooked, but baked. Read the full recipe and history of the dish here.
10. Green buckwheat smoothie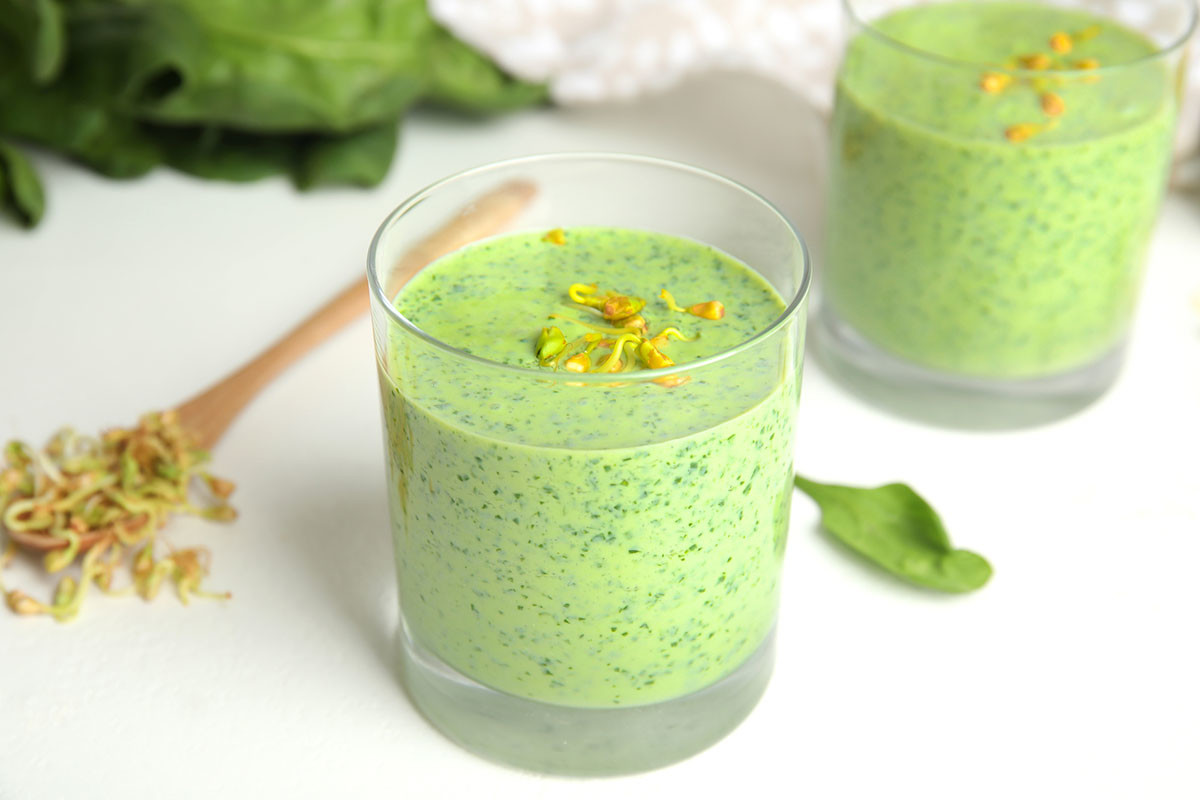 Grechka grains are fried – that's why they are brown in color. A modern healthy trend, however, is the use of so-called "green" buckwheat, which is raw and unprocessed. Pour green buckwheat with hot water and let it stand overnight (you can cook it, but this will reduce the vitamins). Then add banana, water or milk (or plant-based milk), honey or syrup, and any other fruit or berry you like – spinach works well here too. Finally mix everything together! A masterpiece!
11. Pancakes with buckwheat flour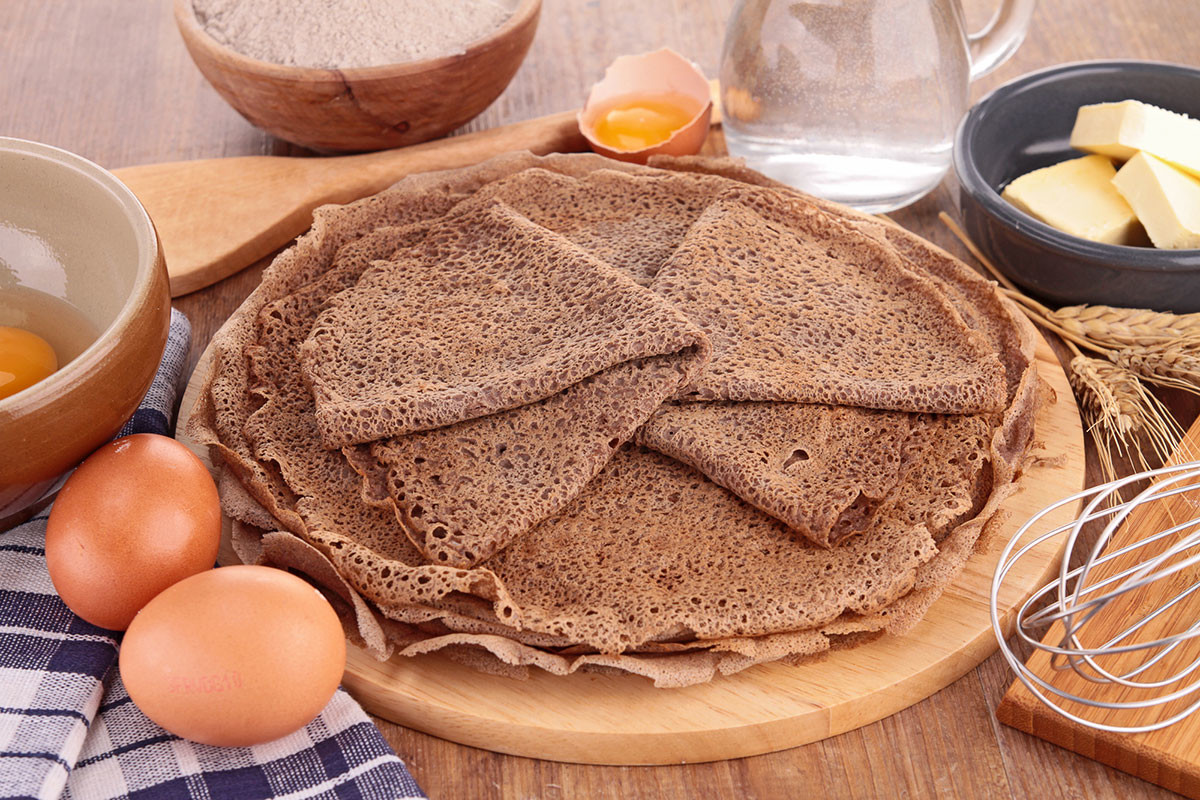 Buckwheat flour can be a great substitute for common flour and is very helpful in keeping fit. You can make buckwheat flour yourself (just dry grechka in a pan and mix until it becomes flour) or buy a ready-made one. For tiny Russian blinies, add milk, egg, sugar, and salt to taste and a tablespoon of vegetable oil. Fry in a heated pan.
Russians can make pancakes out of anything! Even beer … Here are other unusual, bloody recipes.
12. Buckwheat biscuits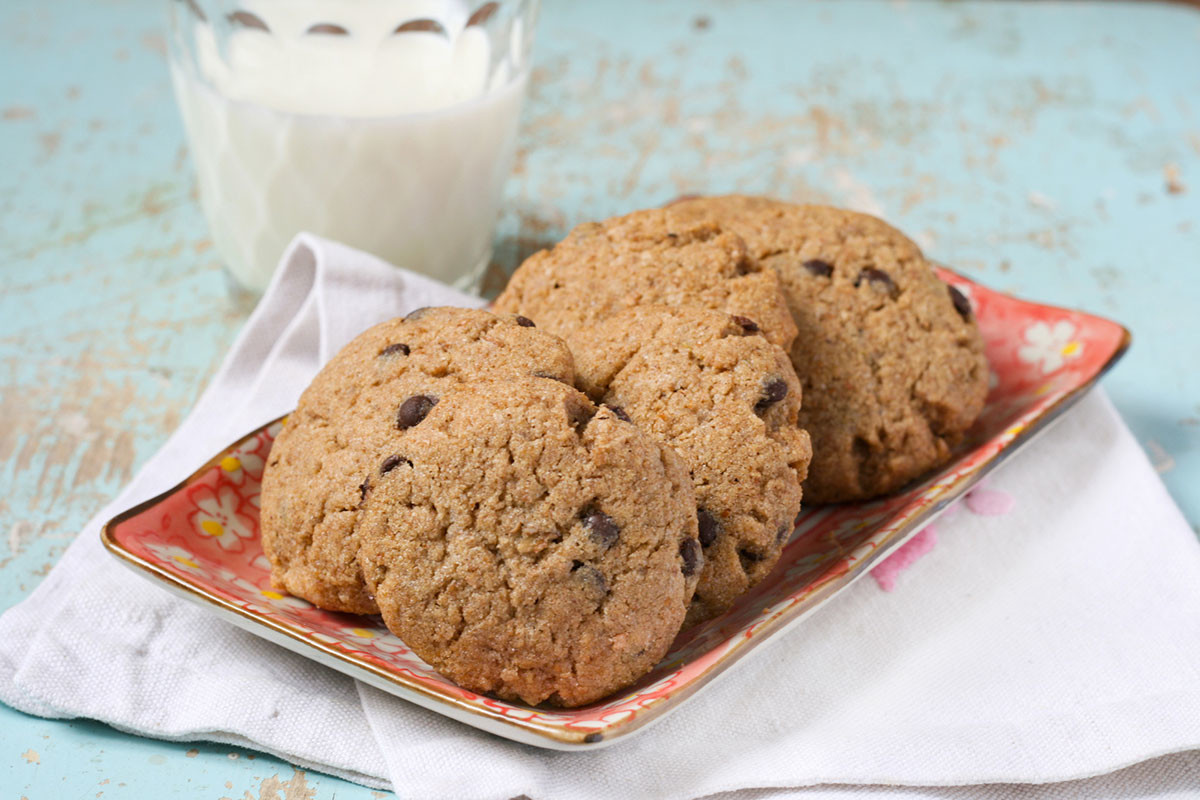 Another dessert made from buckwheat flour. Healthy and tasty. Here it is important to keep the proportions. So mix 150 g flour, 3 tbsp cocoa powder, 4 tbsp sugar (honey or syrup to taste), 1/2 t soda and 2 g vanillin. Separately mix an egg, 100 g ricotta or cottage cheese and 90 g melted butter. Then mix everything together; Shape biscuits with your hands and bake on parchment for 20-25 minutes at 180 degrees Celsius.
When using any or all of Russia Beyond's content, always include an active hyperlink to the original material.