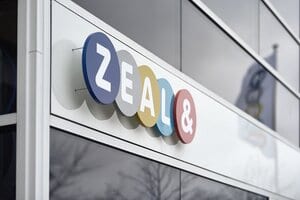 About two and a half years after selling royalties on a disappointing diabetes drug with a Sanofi partner, Zealand Pharma now has its own internal program.
Seeland received FDA approval for dasiglucagon for the treatment of severe hypoglycemia in children and adults with diabetes older than 6 years, the Danish biotechnology announced on Monday. The drug will be called Zegalogue and a commercial launch is expected in late June.
News of the approval came before the market closed on Monday afternoon, sending New Zealand ZEAL shares up about 13% at that point.
According to Seeland, diabetics can develop severe hypoglycemia after insulin treatment, which can lead to a potentially life-threatening drop in blood sugar levels. The condition is particularly common in children who may not always be able to monitor their glucose after taking insulin.
Monday's approval comes from a list of three Phase III studies that showed that injectable Zegalogue significantly reduced the time to treatment success compared to placebo. Success was defined as plasma glucose recovery or an increase in blood sugar of at least 20 mg / dL from the time of administration without additional intervention within 45 minutes.
In the studies, both children and adults who used Zegalogue found that their glucose levels recovered by a mean time of just 10 minutes, compared with 30 to 45 minutes for the placebo group. Seeland also emphasized that 99% of patients in the main adult study recovered within 15 minutes. The biotechnology involved 253 adults and children in the three studies.
During a conference call with investors Tuesday morning, Zealand said it was preparing a commercial launch in late June to break into the back to school market for children. They expect an increase in sales volume of 60% from the expected start date by mid-August.
Seeland is very familiar with the diabetes market, having previously received approval for a portable insulin delivery product for the treatment of type 2 diabetes. They had also partnered with Sanofi to develop a pair of diabetes drugs, which included the GLP-1 analog of biotechnology in Soliqua and Lyxumia.
Soliqua was a massive commercial disappointment, however, grossing just € 26 million in its first full year after being classified as a potential blockbuster. Zealand sold future royalties for the drugs to Royalty Pharma in late 2018 and received a cash injection of $ 205 million in return for commercial milestones of $ 85 million in addition to the royalty stream.
After blaming the French pharmaceutical industry for weak sales, Zealand said it would plan commercial launches in-house rather than with partners. They also turned their research and development attention to rarer indications and mixed things up at the C-suite level, adding a new CSO, CFO and CEO in 2019.
With a view to 2021, Zealand is planning further trials for Zegalogue in other indications. This year they plan to start a phase III study for the drug as an artificial pancreatic pump with two hormones and expect results from a phase III study in congenital hyperinsulinism with the goal of submitting an NDA next year.