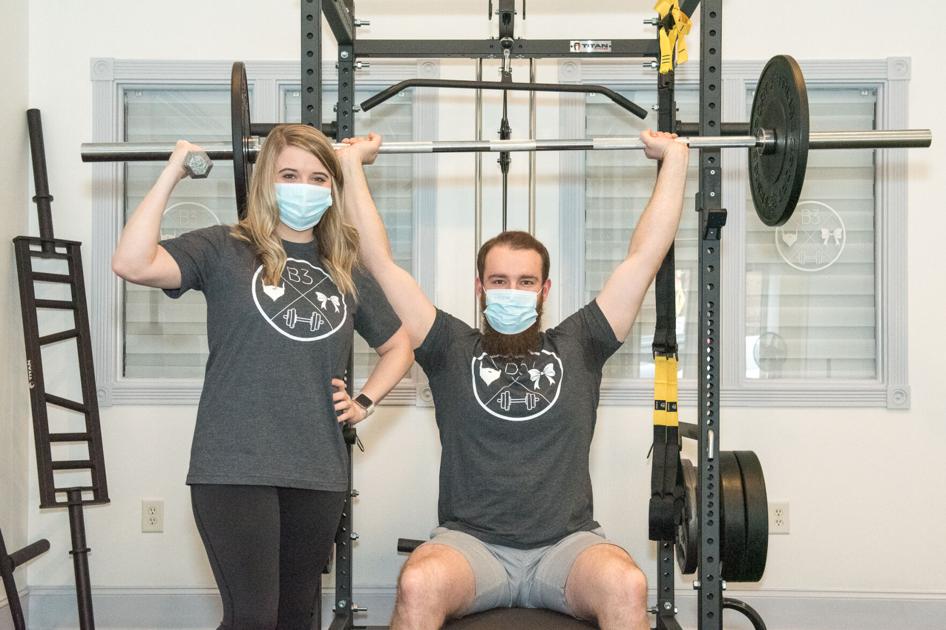 Beards, bows, and barbells don't quite seem to go together – but they do in the case of a new training studio in downtown Lincoln. Dalton Willis wears the beard and his wife Leah the bows. You are co-owner of the B3 Training Studio, which recently opened on East Main Street in Lincolnnton. Both were home-schooled and born and raised in Lincoln County.
"I've always wanted to own a gym," said Dalton Willis. "I was very interested in sports. Went to Gaston College for my degree in fitness science and became a certified personal trainer by the American Council on Exercise. "
Willis had worked in a variety of locations, including a rehab facility and recently a hospital fitness center.
"We just felt the timing was right," he said. "I know doing something in the middle of a pandemic was a strange thing, but we felt we had to do it."
At first, the studio name was supposed to be tied to beards and barbells, but since Leah was involved in the business and the couple wanted to make sure it included both women and men, the bows were added.
"Leah loves bows and girls," said Dalton Willis.
Leah Willis attended Christian Counseling College, which she does not practice. They met through church and homeschool groups and were friends for a long time. She did gymnastics in school and is starting to lift weights again in the gym.
What B3 offers that might be attractive to a lot of people is the personalization and the small class sizes.
"Because of our space, I can teach up to five people at a time," said Dalton Willis. "That helps me to give good feedback and coaching. I work with a wide variety of people, from athletes to people trying to lose weight to those who have completed physical therapy and want to keep exercising. "
He also works with people dealing with stroke, Parkinson's and other debilitating diseases.
"I don't think there's anything like that in Lincolnon," he said. "Other gyms may be a little cheaper, but the quality and personalization here is a bonus. The training is by appointment only and the timetables can be found on the website. We're trying to build a close community and people build camaraderie. "
The variety of classes ranges from conditioning, boot camp and strength. Classes last 45 minutes and cost $ 10 per class. Personal training sessions are scheduled weekly and cost between $ 25 and $ 50 per session, depending on how long the session lasts and how many are booked per week. It is also possible to book couples sessions.
The B3 Training Studio is located at 220 East Main Street in Lincoln and has a Facebook page. The website is https://www.b3trainingstudio.com. The phone number is (704) 214-3103 and the email address is Dalton@b3training.com