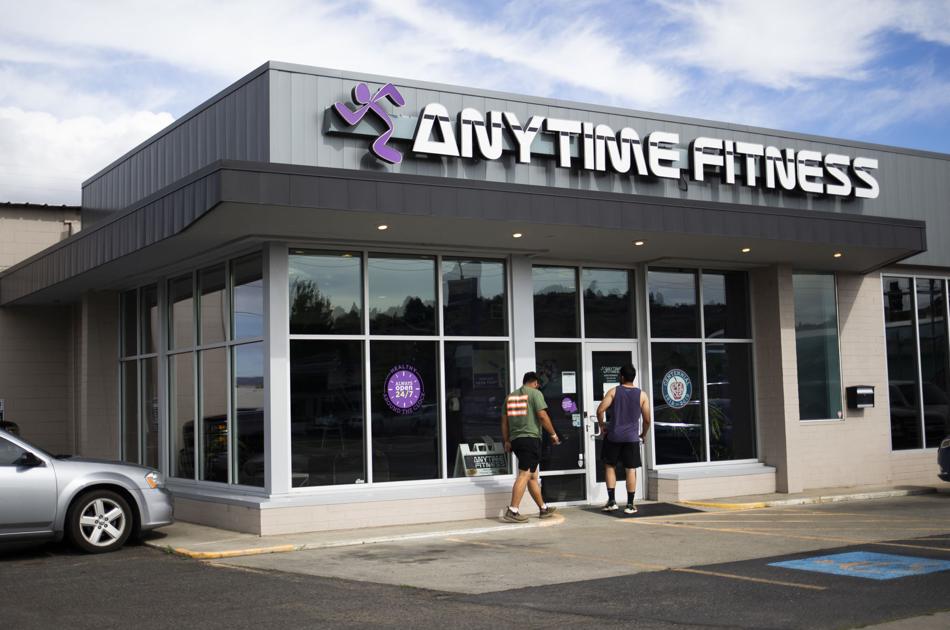 Earlier this month, a state agency set up a $ 9,639 fine imposed on Wes Bradshaw, owner of Anytime Fitness, for operating his Selah gym in violation of state COVID shutdown instructions.
In a March 12 ruling, the State Industrial Insurance Board of Appeal ruled that the Department of Labor and Industry fine imposed by BIIA Judge William Strange in December was legal and backed by evidence. At the same time, the board admitted three more L&I violations totaling $ 28,917. The agency did not provide any evidence of this.
"This is generally good news for us," said L&I spokesman Tim Church.
Bradshaw attorney Scott Brumback has appealed the ruling and moved to court in the Yakima County Supreme Court. The BIIA panel, which consists of three judges, is politically motivated, he said.
"It went back to the Olympic judges, let's put it that way," said Brumback.
The reinstated fine resulted from a visit by L&I in June where inspectors entered the Selah Anytime Fitness and observed employees working there. The fines released resulted from visits in July to Anytime Fitness locations in Selah, Union Gap and Yakima, also owned by Bradshaw. The inspectors were refused entry during these visits and the state ruled that they could not prove that staff were present in the gyms.
In these cases, the state "alarmingly missed the preponderance of evidence it had to produce," said the ruling signed by BIAA chairwoman Linda Williams and judge Isabel Cole. At this point, Yakima County was not allowed to have gyms open under the emergency decree of Governor Jay Inslee, but L & I's powers are limited to cases where employees are at risk. L&I has the power to start a business to get permission to investigate, but did not do so in the July cases. Nor was an arrest warrant pursued, which Church said the agency could have done.
"Our people felt they had enough evidence without doing that," he said.
Although the bulk of the fines were overturned, the ruling "essentially confirmed that Labor and Industries has the power to cite and punish a company that is about to shut down for COVID but is not," Church said. From the point of view of the state, it was an important victory, he said.
That reading of the law could be questioned during the upcoming appeal, Brumback said. In this case, he did not ask any more substantive legal questions – such as whether the state restrictions were applied fairly or what risk the virus poses in places such as gyms – because he did not have to, he said. He got the fines thrown on evidence. After one of them is reinstated, they can expand their reasoning.
"We want people to hear it because this is a very political thing that has been done," Brumback said.