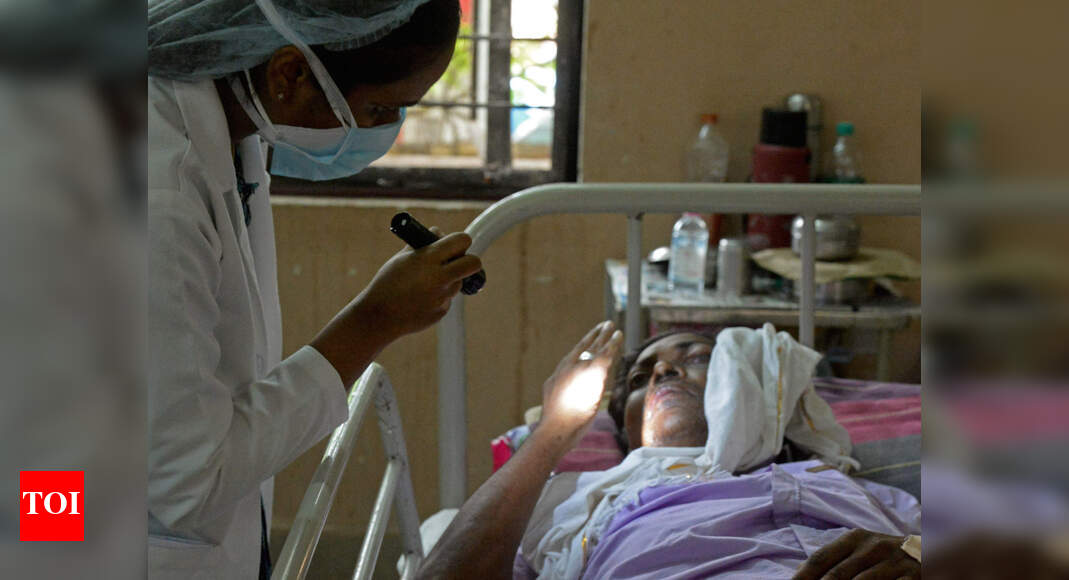 MUMBAI: The "unholy trinity" of Covid-19, diabetes and steroids seems to be fueling the current mucormycosis outbreak across the country, but India has long been the world's worst hotspot for this black fungal infection.
"Mucormycosis is a rare fungal infection, although India had the most reported cases of mucormycosis in the world even before Covid-19," said Kolkata-based endocrinologist Dr. AK Singh, who together with Dr. Shashank Joshi from Mumbai and Dr. Anoop Misra from Delhi published an article on Friday about the reasons for the "escalation" of mucormycosis in the country.
According to Dr. Joshi, the pandemic changed that, while endocrinologists would see a diabetic with mucormycosis every two months. "Now doctors see multiple cases in a day," said Dr. Joshi, member of the Maharashtra Covid-19 Task Force.
For the article published in the medical journal Diabetes & Metabolic Syndrome: Clinical Research & Reviews, doctors reviewed the medical literature by May 12, 2021 and found that the highest incidence was in India – 83 out of 101 Cases worldwide.
More than two thirds of these patients had uncontrolled diabetes and two thirds had received a steroid regimen for Covid. These results suggest that controlling diabetes and judicious use of steroid is necessary to reduce black fungus infection, they said.
The global prevalence of mucormycosis varies between 0.005 and 1.7 per million people, but its prevalence in India is almost 80 times higher (0.14 per 1,000). "India has the highest cases of mucormycosis in the world," said Dr. Misra. Given that India is considered the world's capital for diabetes, this is not surprising.
Dr. However, Misra believes the current situation could at best be described as an escalation rather than an epidemic. "For over 30 lakh covid cases in India, there are 5,000 to 7,000 cases of mucormycosis. This is not as high as kidney failure or even heart failure, "he said.