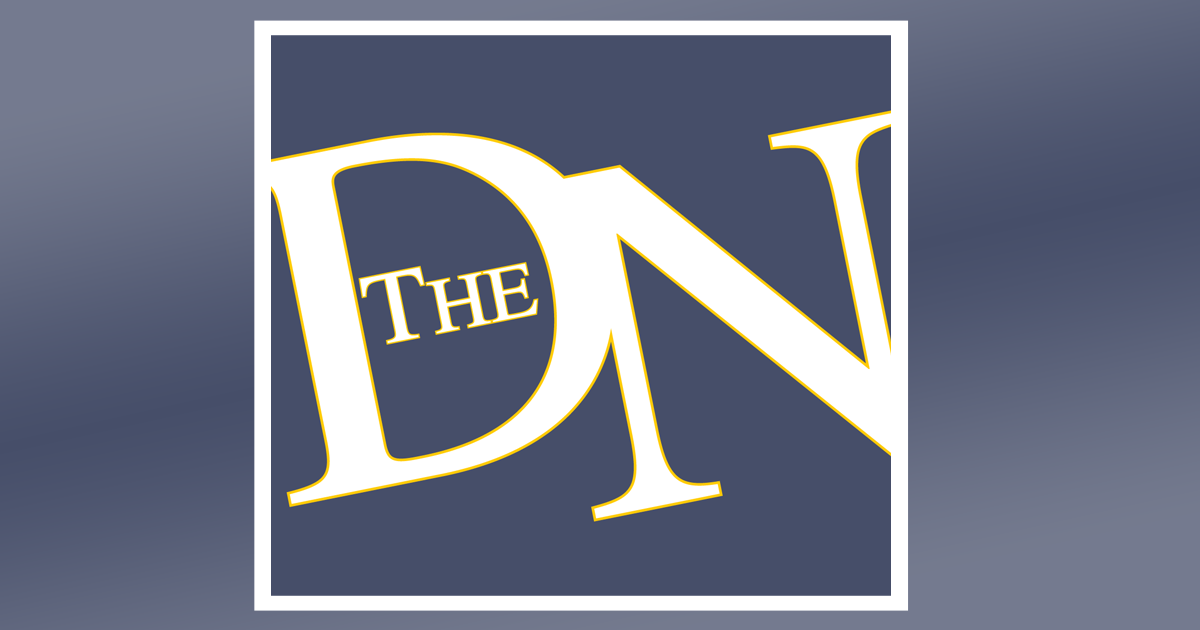 Ten years ago my son Mitchell was diagnosed with juvenile diabetes.
From day one, Mitchell took control and accepted what he had to do for the rest of his life.
Unlike most children with diabetes, he never had a "honeymoon" phase and the terrible ups and downs after that period.
So were his mother and I.
He never complained. Never let diabetes surprise, frustrate, or affect your life in any way.
We couldn't be more proud of him.
Mitchell is now 24, a veterinary technician, and has lived a full, great life.
About 20,000 children are diagnosed with type 1 diabetes each year.
So here is what I wrote on February 26th, 2011. Maybe it will help someone:
He's was the Cal Ripken of Albion Central School.
Mitchell, my 14 year old son and freshman, had never missed a day of school. Ever.
That's about 1,700 days.
Not that he wasn't sick. But every time he was too sick to go to school, which was seldom the case, it was on vacation or on the weekend.
If he was sniffing or something was down, he would still go to school. He likes school and he was protected by his show.
"It was a good run," he said weakly as he lay on the couch on February 16, a Wednesday.
As he had done for the last seven days after school, Mitchell came home, collapsed on the couch, and fell asleep.
It wasn't like him to be so sick. I had been sick so we figured it was just that. A virus that took two to three weeks to overcome, but which wouldn't keep him from school.
Mitchell got worse, however. His mother realized that he had lost weight. Lots of it.
He was terribly thirsty and his skin was blotchy, his eyes black and hollow, and his lips parched and cracked.
At 3:00 a.m. on Thursday, February 17th, he vomited.
His mother thought the worst. At that point, I did too. We thought of Nick, Mitchell's friend who fights leukemia. I thought of all the children I have written about over the years. The symptoms were the same.
It wasn't Mitchell. This was a clam. He was … gray.
A doctor's appointment had been made for that day, and the doctor immediately suggested it was this strange virus that no one could identify but that wasn't the flu.
He even mentioned a child who was hospitalized for it.
Then they took blood for a glucose test.
"What is it?" I asked the nurse.
She wouldn't tell what the number was.
Moments later, Dr. Goetz in. He was matter of fact.
"Mitchell has diabetes," he said.
In a way, it was a relief. It could be worse.
I grabbed the 7-up can I put in Mitchell's shoe, the pop he'd brought because he was so thirsty.
"I think we won't need this," I said.
An hour later we were in a pediatric emergency room at Golisano Children's Hospital in Strong.
Mitchell was attached to IVs. Doctors came in. Nurses came in.
He wasn't allowed to drink, not even water. He lay there and dozed in a semi-coma.
"I guess you won't be going to school tomorrow either," I said.
One room opened in the intensive care unit. A nice room. Flat screen TV, films on demand, individual care by nurses. Doctors. Many of them.
Everyone is asking the same questions. Does it run in your families? What were his symptoms? Did he eat? Did he drink a lot? And on and on.
"They're becoming experts in this field very quickly," they told us.
Mitchell handled everything well, even though he wasn't there most of the time.
He could have anything he wanted, said a nurse.
"We have wonderful donors," she said. "We had a kid who wanted an Xbox and we called and two hours later he had one."
I've regretted everything I've ever written about Thomas Golisano.
Everyone was incredibly kind and genuinely caring from the people who came in to change sheets and clean the bathrooms, to the housekeepers, nurses, doctors, and even the cooks in the cafeteria.
Mitchell spent one night in intensive care and was moved to a normal room on Friday. Its color returned. He smiled. He was joking.
The nurses loved him. He could eat and was thrilled to have whatever he wanted from the menu.
We learned. We read books and watched videos. On Saturday morning, Mitchell stuck a needle in his stomach like a pro.
He was released on Saturday afternoon much earlier than expected.
We left with a huge bag of supplies, needle pens, and test kits and strips.
Everything you ever needed to know about diabetes was learned in the children's hospital.
It will forever be a learning process and most of what we have already learned we learned from Mitchell, who accepts it much better than his parents and we are proud of him for that.
He'll be fine. He will return to school on Monday to start a new series.
(Scott DeSmit is a general assignment reporter for The Daily News. He can be reached at desmitmail@yahoo.com.)