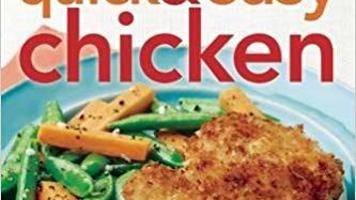 Remove the pan from the heat and pour the maple syrup mixture over the chicken. Turn the chicken in the sauce and divide between two plates. Pour the remaining sauce over the chicken. Scatter the almonds on top.
Nutritional information per serving: 470 calories, 25 g fat, 2.5 g saturated fat, 14 g monounsaturated fat, 125 mg cholesterol, 43 g protein, 19 g carbohydrates, 3 g fiber, 15 g sugar, 85 mg sodium, 780 mg potassium, 470 mg phosphorus
Exchanges / food selection: 1 other carbohydrate, 6 lean protein, 3 fat
2 tablespoons paprika jelly (see note)
3/4 cup frozen corn kernels
3/4 cup frozen lima beans
Note: Any type of paprika jelly can be used.
Place all ingredients in a microwave-safe bowl. Cover with a plate or plastic wrap. Microwave high 2 minutes. Throw well.
Hearth method: Place the bell pepper jelly, corn, and lima beans in a pan over medium heat. Fry for 3 minutes. The vegetables only need to be warmed through.