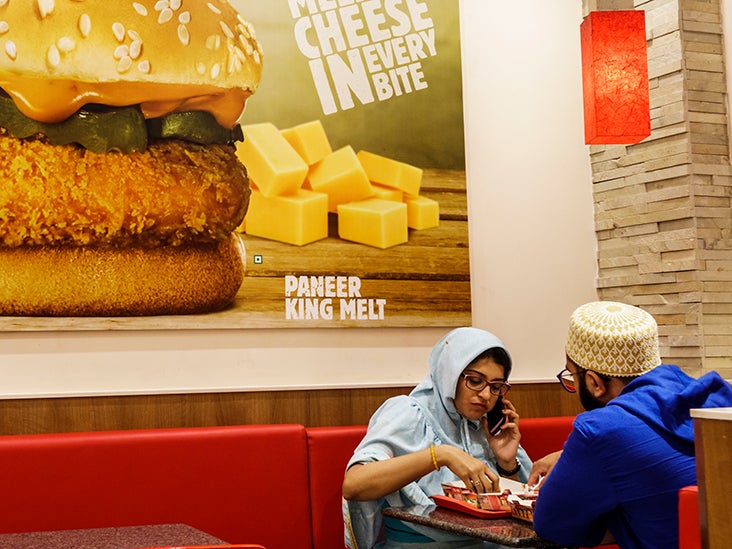 A study of the treatment of diabetes in 55 low- and middle-income countries found that many of the participants with diabetes did not know they had the disease.
Overall, less than 5% received adequate drug treatments and lifestyle advice.
The researchers gathered data from nationally representative surveys that asked people what treatments they were taking to lower blood sugar, blood pressure, and cholesterol, and what advice they had been given about diet, exercise, and weight.
Diabetes drugs are cheap and have been shown to reduce both the risk of complications related to diabetes and the long-term costs of care.
The International Diabetes Federation notes that of the estimated 463 million adults in the world who have diabetes, nearly 80% live in low- and middle-income countries.
Diabetes increases a person's risk for a range of disabilities and potentially fatal complications, including heart attack, stroke, blindness, and damage to the kidneys and nerves.
Drug treatments for the disease are cheap and have been shown to reduce morbidity and mortality.
However, the ability of health services in low- and middle-income countries to diagnose the condition and deliver these treatments is often limited. This inevitably leads to unnecessary suffering and many preventable deaths.
Doctors from the University of Michigan at Ann Arbor and Brigham and Women's Hospital in Boston, MA recently conducted a study to gauge the extent of the problem.
The researchers relied on data from standardized household surveys in low- and middle-income countries, which included information on blood test results for diabetes and self-reported treatments.
They found that only 4.6% of people with diabetes received the full package of care recommended by the World Health Organization (WHO) for primary care treatment for the condition.
While 50.5% and 41.3% of the respondents took medication to lower their blood sugar or blood pressure, only 6.3% received cholesterol-lowering medication.
Overall, 32.2% of respondents said they had received advice on nutrition. Only 31.5% had received advice on losing weight and 28.2% on exercise.
"Diabetes continues to explode everywhere, in every country, and 80% of people with diabetes live in these low- and middle-income countries," says senior author David Flood, MD, M.Sc., a national clinical scientist at the University of des Michigan Institute for Healthcare Policy & Innovation.
"It carries a high risk of complications including heart attacks, blindness and stroke," he adds. "We can prevent these complications with comprehensive diabetes management and we need to ensure that people around the world have access to treatment."
The research was published in The Lancet Health Longevity.
The household surveys provided data for a total of 680,102 adults in 55 low- and middle-income countries.
Blood tests showed that 37,094 of these people had diabetes. However, only 43.9% said they had been diagnosed.
Even among those with a formal diagnosis, there was room for improvement in terms of drug treatments. While 85% and 57% of those who knew they had diabetes were taking medication to lower their blood sugar levels and blood pressure, respectively, only 9% were taking a statin to lower their cholesterol.
The researchers write:
"Our results suggest that treatment can be used not only to lower glucose, but also to treat it [cardiovascular disease] Risk factors such as high blood pressure and elevated cholesterol in people with diabetes are pressing global priorities. "
Higher income countries tended to have better coverage of all diabetes treatments.
Coverage was generally highest in Latin America and the Caribbean and lowest in Oceania (Pacific Islands) and sub-Saharan Africa.
The researchers have forwarded their results to the WHO, which launched the Global Diabetes Compact on April 14, 2021 to intensify efforts to prevent and treat diabetes worldwide.
People with diabetes and obesity are more likely to develop severe COVID-19 infections, and researchers also believe that COVID-19 can cause diabetes.
Jennifer Manne-Goehler, MD, Sc.D., one of the authors of the new paper, told MNT that the pandemic has increased the urgency to improve diabetes services in resource-constrained contexts.
Dr. Manne-Goehler is an infectious disease practitioner at Brigham and Women's Hospital and a clinical assistant at Harvard Medical School in Boston, MA.
She and her colleagues found that diabetes is linked to "poor early results" in people hospitalized with COVID-19.
"The COVID-19 pandemic has really made it clear the importance of the interface between diabetes and infectious diseases and the far-reaching implications of ensuring that everyone with diabetes has access to much-needed services," she said.
The study's authors highlight various limitations in their work, including inconsistencies between the various surveys in relation to the year they were conducted, the diagnostic tests used, and the age profile of the participants.
These and other differences may account for some of the observed differences in treatment coverage between countries.
The researchers also report that they were unable to get enough data on the availability of smoking cessation counseling.
They write that this is a caveat as smoking is a major contributor to the risk of cardiovascular disease in people with diabetes.