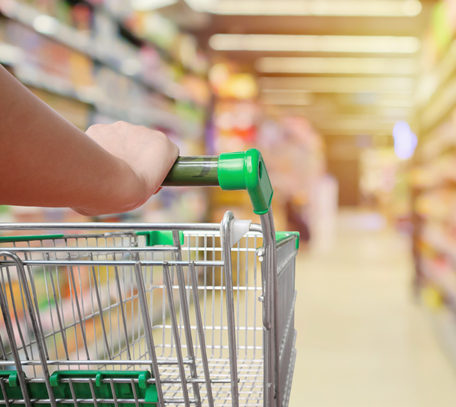 Pladis partnered with Nutrition & Hydration Week from June 14th to 20th. With the help of UK nurses, they hope to break the organization's record for the UK's largest virtual afternoon tea party.
On June 16, combined with Nutrition & Hydration Week's Global Tea Party, over 200 afternoon tea parties will take place throughout the day. Participants will also take part in a free raffle to win one of ten baskets loaded with biscuits.
Scott Snell, Vice President of Sales at pladis, said: "The idea behind the collaboration is to raise awareness of the importance of good nutrition and hydration in nursing homes and hospitals.
Pladis is launching a £ 1 PMP pack of the popular mini cheddar trio
"At the same time, we want to help residents and patients feel happy and connected, and we can't wait to see a record number of people enjoying virtual afternoon tea on June 16."
"We were excited to be involved in our McVitie Tasties biscuit decoration competition last year and we want to continue to support nursing homes and healthcare professionals."
The challenge is part of a larger activity kit for the biggest afternoon tea challenge from McVitie's Tasties, a free resource aimed at making nursing homes and hospitals even happier. The packs can be downloaded here and contain puzzles, games, nutrition and hydration information, and the full details of the Afternoon Tea Challenge.
Pladis launches McVities Jaffa Jonuts hybrid biscuit
Andy Jones of Nutrition & Hydration Week added: "We're excited to partner with pladis to host the UK's largest virtual afternoon tea party. Nutrition & Hydration Week aims to create energy, focus, and fun in order to raise awareness and educate people about the value of eating and drinking for maintaining health and well-being in health and social care. The Afternoon Tea Challenge is a great way to involve residents and patients – and have some fun.
"We'd love to have caregivers share photos of their tea parties on social media using the hashtag # NHW2021 and tweet us @NHWeek."
Nursing home and health operators wishing to join email mcvities@williammurray.co.uk with photos of their afternoon tea. This will automatically include your nursing home in the raffle.
McVitie's Tasties Biscuits range of "Delicious Biscuits at a Great Price" is available from retailers including Bremsen, Bidfood, Kompass, Sodexo, Creed Foodservice, Trevors, Foodservice, Blakemore, Thomas Ridley (selected lines only) and WHSmith Travel.
New products
All the latest new products, product launches and special offers for independent retailers
New products