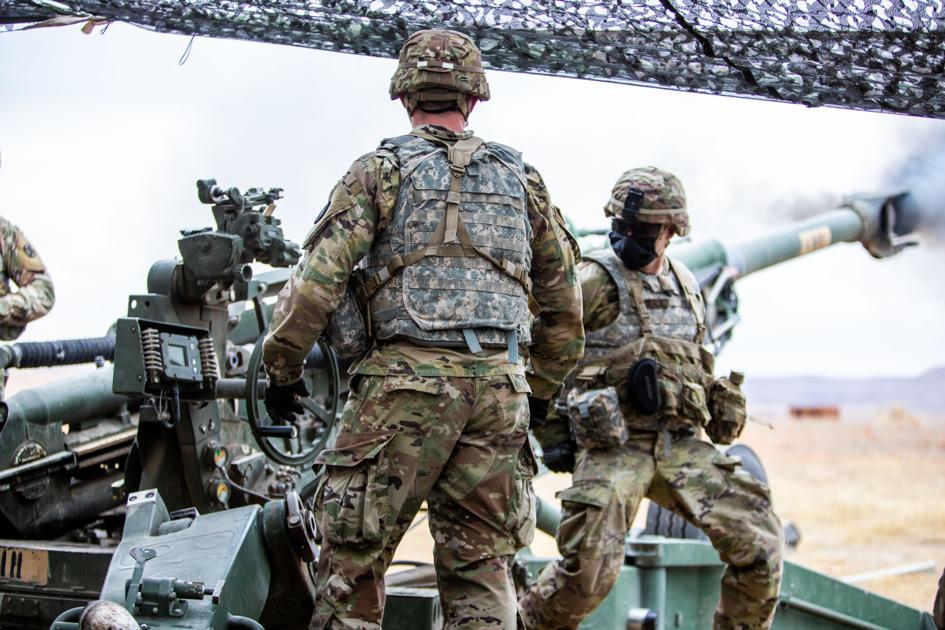 FORT SILL – Fort Sill is the test bench for a new physical fitness program designed to develop stronger, more physically fit leaders and soldiers.
Fit to Lead is an intense 18-week program that prepares new officers to be all they can when they arrive at their future duty stations, said Seann Hightower, director of the Fort Sill Army Wellness Center.
The program is one of many initiatives that Maj. Gen. Ken Kamper, Commander General of the Fires Center of Excellence and Fort Sill, launched as part of his cultural culture campaign. It is currently geared towards newly hired second lieutenants, but if it succeeds it could be used army-wide, a Fort Sill spokesman said.
The program uses nutrition, fitness, and technology to measure and assess a soldier's fitness, and then sets realistic goals for progress and improvement, said Capt.Tyler Phillips, commander of Bravo Battery, 1st Battalion, 30th Field Artillery Regiment and Fort Sills leading the new program.
"The intent of this program is to put fitness first," said Phillips. "It allows them to see how they can get better as individuals and develop those skills as leaders, and then they can bring those skills to the force and help the soldiers in their formations."
The program is in its early stages and only a few days have passed so far, Phillips said. So far, the program's 30 soldiers have completed the Army Combat Fitness and Sparta Science tests to determine which physical aspects they need to work on.
"At the 60-day mark on the program, they take another ACFT and that's the metric for seeing improvement," Phillips said. "From there, they will return to the wellness center and fill out additional questionnaires to see how they have improved."
Later, soldiers will be retested on Sparta science tests to see what improvements have been made and where the soldiers are in the program and achieving their personal goals.
For Matthew McCleland, a battalion leader, the program is not only a way to measure personal improvement, but also a way to improve as an artillery soldier, handling 96-pound rounds of ammunition for their large arms is a necessity.
"The rounds we usually wear for our Paladin and M777 are about 96 pounds," said McCleland. "We swing these laps around and lift them up to our shoulders. So it's very important here to be in shape and to be able to lift."
That latest foray into physical fitness, which includes injury prevention, could be due to falling readiness numbers, Hightower said, citing a report on the health of the armed forces.
According to the study conducted by the Army in 2019, Fort Sill ranks above Army average for issues that affect readiness, including injuries related to exercise and physical fitness. However, training facilities like Fort Sill tend to have higher numbers in these areas, a Fort Sill spokesman said.