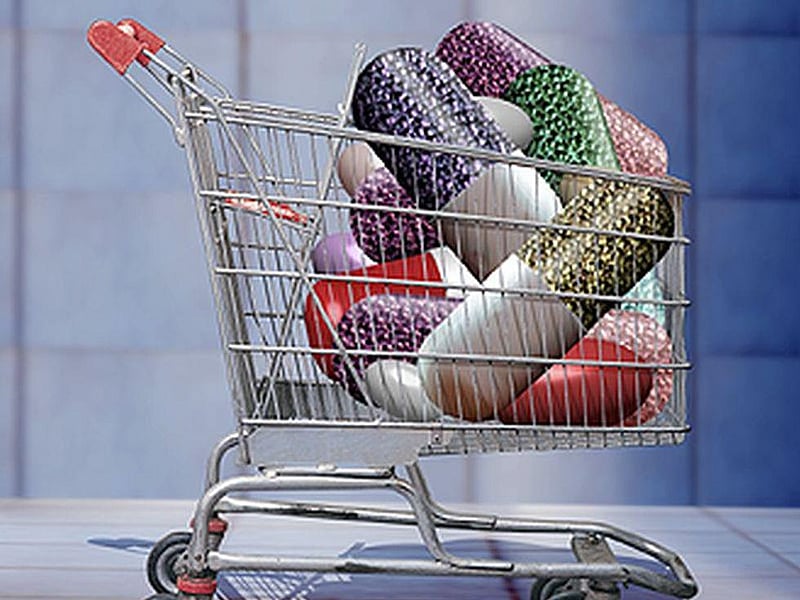 TUESDAY, May 18, 2021 (HealthDay News) – Brand competition has mixed effects on net drug prices, and manufacturer-initiated price spikes are relatively common and costly, according to two reports published in the May issue of Health Affairs.
Ameet Sarpatwari, JD, Ph.D., of Harvard Medical School in Boston, and colleagues compared changes in the average listing and net price of a month's supply of glucagon-like peptide-1 (GLP-1) agonists, dipeptidyl peptidase 4 (DPP4) Inhibitors and sodium glucose cotransporter 2 (SGLT2) inhibitors to study the response of net prices to competition. The researchers found that between 2005 and 2017, several branded products came onto the market in each of these drug classes. During this period, the annualized change in list price was $ 75, $ 22, and $ 41 for GLP1 agonists, DPP4 inhibitors, and SGLT2 inhibitors (15, 8 and 11 percent, respectively). The corresponding annualized change in net price was $ 38, -3 and -17, respectively (10, -2 and -9 percent).
Aayan N. Patel, also from Harvard Medical School, and colleagues used Medicaid data to study the frequency of generic price spikes (the price doubled over a year). The researchers found that between 2014 and 2017, every fifth generic drug sold in the US saw a price increase triggered by at least one manufacturer. There was a trend towards fewer spikes per year, from 7.8 percent to 5.8 percent of drugs in 2014 and 2017. In 2014-2016, Medicaid generic spikes cost $ 1.5 billion, which is 4, 2 percent of all Medicaid generic spending during this period.
"Although the number of price spikes per year has decreased, they are still common for injectable drugs, drugs with three or fewer manufacturers, and drugs with shortages," write Patel and colleagues. "The guidelines should target these drug classes in order to limit unnecessary expenditure by patients and payers on generic drugs."
An author from the Patel study announced that it was advising a class of insurers in a lawsuit against some generic drug companies over price increases.
Summary / full text – Sarpatwari (subscription or payment required)
Abstract / Full Text – Patel (subscription or payment required)