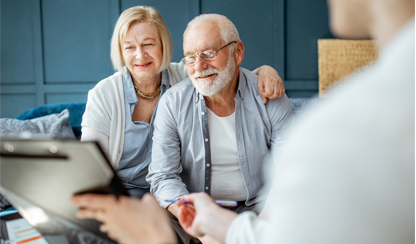 New diabetes drugs to effectively fight kidney disease
Nearly 7,000 Australians could be saved from end-stage kidney disease in the next 20 years if we focused on widespread delivery of new diabetes drugs to address this costly complication, according to research from the Baker Heart and Diabetes Institute.
The study, published today in the journal Diabetes Care, modeled the impact of various interventions on the future incidence of end-stage kidney disease, one of the most expensive and burdensome complications of diabetes.
People with type 2 diabetes are 10 times more likely to develop end-stage kidney disease than people without diabetes, and the number of people with diabetes who develop the disease each year in Australia is projected to increase by 58 percent by 2040.
The study showed that widespread use of a newer class of diabetes drugs called SGLT2 inhibitors would result in a far greater reduction in the number of people who develop end-stage kidney disease by 2040 than would measures to prevent diabetes such as diabetes a tax on sugary drinks or an extensive lifestyle change program for people at risk of diabetes.
Lead author and graduate student Jedidiah Morton says the research is highlighting the need to shift diabetes management away from a focus on controlling blood sugar in order to address the harmful complications that diabetes can cause to the heart and kidneys as well.
"This new class of drugs – SGLT2 inhibitors – has been shown to have a number of benefits that appear unrelated to blood sugar levels, including some exceptional benefits in kidney and cardiovascular disease," says Morton.
"Right now there are large numbers of people with diabetes who could benefit from these drugs but are absent because SGLT2 inhibitors are still primarily treated as blood sugar-lowering drugs by regulators."
Currently, these drugs are only subsidized for patients who meet certain blood sugar levels and kidney function measures.
"However, this is a very 'glucose-centric' view of drugs and means their other recorded benefits – including improving kidney health – are not as readily available to large numbers of people with diabetes," says Morton.
"What we're showing in our study is that if you allow people with impaired kidney function to take these drugs, we'll see a much faster reduction in end-stage kidney disease at the population level.
"In addition, these people with diabetes who have lower kidney function are at the highest risk of developing end-stage kidney disease and being on dialysis, making it all the more important to have access to these drugs."
Research from the Baker Institute follows a report from the George Institute for Global Health that shows that for every US dollar invested in spreading SGLT2 inhibitors in the Australian community, nearly US $ 5 in benefits from a reduction of kidney and heart disease could be returned to society.
Professor Jonathan Shaw, director of the Baker Institute's Diabetes Complications Program and an endocrinologist, says it is important for all people with type 2 diabetes to know that there are drugs that can reduce the risk of severe kidney disease.
"The other important aspect will be to put pressure on regulators to change the way they reimburse diabetes medication, now that Australia is behind the round of 16," says Professor Shaw.
He also noted that while diabetes prevention measures were not as effective as SGLT2 inhibitors in preventing kidney failure for the next 20 years, preventing or delaying diabetes would certainly have important long-term benefits for kidney health as well as a number of other health conditions Results.
/ Baker Institute Public Release. This material is from the original organization and may be of a temporal nature and may be edited for clarity, style and length. Full view here.