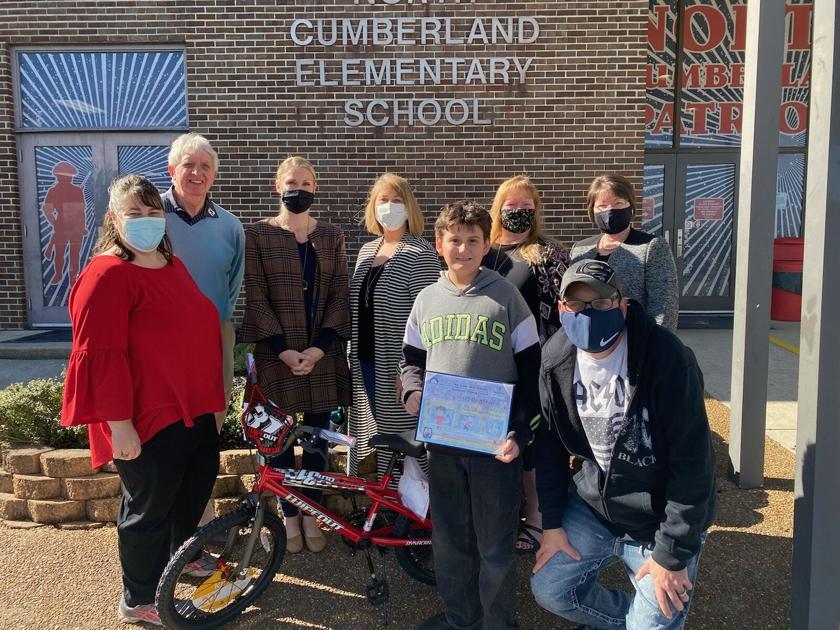 Ronon Fields, a fourth grader from North Cumberland Elementary School, won the Cumberland Medical Center's annual Diabetes Awareness Drawing Contest, a partnership with Coordinated School Health of Cumberland County Schools to support a healthier community in Tennessee.
Fields received a bicycle as the winner's prize. His contribution highlights exercise and healthy eating habits. More than 400 entries were accepted into this year's competition in support of American Diabetes Month last November.
"Our coordinated school health director, Marsha Polson, works tirelessly to enable our students to learn about healthy eating habits and the importance of exercise, which will result in a healthier community in Tennessee. We are fortunate to have the Cumberland Medical Center as a partner in the health education of our students, "said Headmistress Dr. Ina Maxwell.
Approximately 817,852 people have diabetes in Tennessee, according to the American Diabetes Association. This is nearly 15 percent of the state's total population. An estimated 38,000 people in Tennessee are diagnosed with diabetes each year.
Diabetes is a chronic condition that occurs when the body makes little to no insulin to process blood sugar (glucose). Prediabetes is often diagnosed when the blood sugar is elevated but not yet high enough for the disease to be complete. Proper education, diet, and exercise can all help prevent diabetes. Uncontrolled diabetes can often lead to blindness, kidney disease, amputation, heart disease, and neuropathy.
Located at 49 Cleveland Street, Suite 340 in Crossville, the Cumberland Diabetes Center is focused on diabetes and obesity management to improve the quality of life for residents of the Cumberland Plateau. For more information or to schedule an appointment with the center, call (931) 459-7164 or visit www.cumberlanddiabetescenter.com.
The Health and Wellness Governor's Foundation has designated Crossville as a healthier Tennessee community to sponsor community-wide events and activities that promote physical activity, healthy eating, and tobacco abstinence. The Healthier Tennessee Communities initiative takes a local approach to improving Tennessee health by engaging citizens and local leaders in cities, counties, and neighborhoods across the state.
Crossville is one of 48 parishes designated as a healthier Tennessee community by the Governor's Foundation for Health and Wellness. The Healthier Tennessee Communities initiative takes a grassroots approach to improving the health of Tennessee people by engaging citizens and local leaders in cities, counties, neighborhoods, and colleges across the state. For more information on Healthier Tennessee's efforts, please visit www.healthiertn.com.