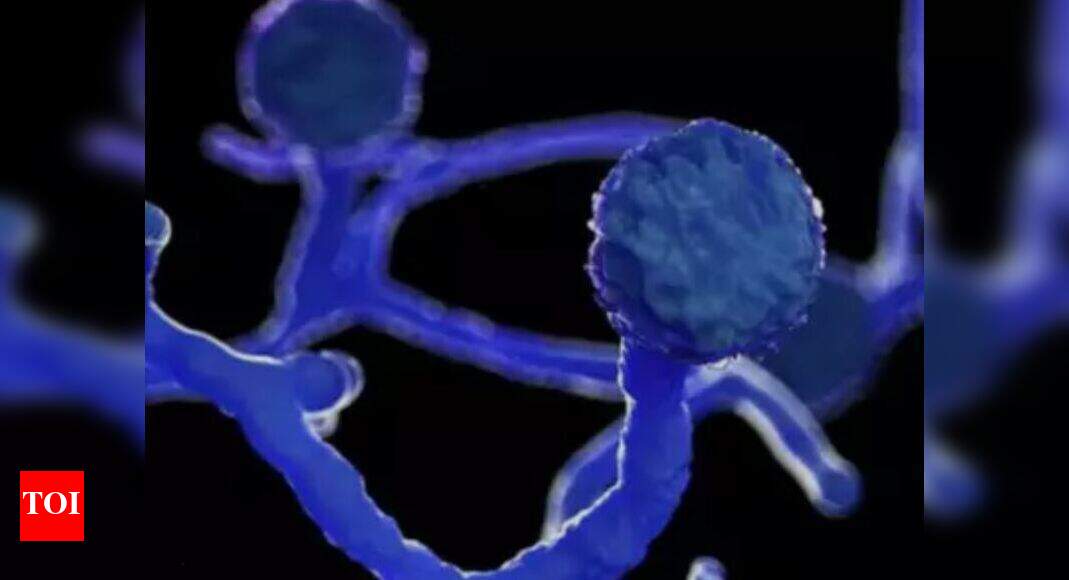 PUDUCHERRY: As the country suffers from the second wave of Covid-19 infection, a rare fungal infection is threatening patients who have recovered from the viral infection, especially those who are diabetic and have received oxygen or steroid assistance.
Specialists at Aravind Eye Hospital in Pondicherry said they had met at least a dozen patients in the past three or four weeks who had recovered from Covid-19 infection but contracted black fungus (mucormycosis).
"We saw about a dozen patients from the Puducherry and Karaikal districts and Cuddalore, Thanjavur and Nagapattinam districts of Tamil Nadu with black fungus infection. The patients came to us after the infection had spread from their sinus to the eye orbit and her." Impaired vision.
Five of them lost vision in one of their eyes due to the infection. We have referred her to specialty hospitals in Chennai and Jipmer, supported by ENT and neuroteams, to manage, treat and cure the infection, "said Dr. R. Venkatesh, AEH's chief medical officer.
The specialist said Covid-19 patients with uncontrolled diabetes are more prone to black fungus infection. "Uncontrolled diabetes and Covid-19 infection have been found to be a deadly combination. They usually lead to black fungus infection. Therefore, people who test positive for Covid-19 infection must monitor their blood sugar levels during treatment and, above all, also after recovery, "said Dr. Venkatesh.
The Covid-19 patients who are quarantined at home and take steroids in the teleconsultation must be extra careful as treatment with Covid-19 can trigger diabetes. "Likewise, people are not allowed to choose self-medication after collecting details of teleconsultation prescriptions from their relatives or friends while being treated for a Covid-19 infection. Not all Covid-19 patients require steroids or oxygen for recovery, "he said.
"Prevention is key. Steroids must be used with caution under the supervision of doctors. Blood glucose levels in patients, including non-diabetics, must be monitored as treatment for Covid-19 can cause diabetes. Strict aseptic procedures must be followed when administering oxygen he said.
Meanwhile, the Drug Control Department in Puducherry has directed retail and wholesale pharmacies not to sell amphotericin B injections, which are used to treat the fungal infection, to customers without a doctor's prescription.
The department also directed them to email details of the current inventory of amphotericin B injections in their facilities and daily sale of the injection to ddc.pon@gmail.com. Amphotericin B injection is an expensive drug (an injection costs around £ 8,000). The dosage is 5 ml per kg of patient's weight. If the patient weighs 60 kg, the dosage must be 300 ml, and if the patient weighs 80 kg, 400 ml. An antifungal course can cost anywhere from 4 to 8 pounds.