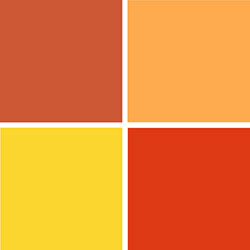 TUT Fitness Group has a transaction agreement with AAJ Capital 2 Corp. closed.
Under the terms of the agreement, AAJ2 will acquire all of the issued and outstanding securities of TUT Fitness Group, the British Columbia-based manufacturer of networked home gyms, and has completed subscription receipt financing of $ 3 million. The transaction and the funding of the subscription receipt were originally announced in AAJ2's press release dated December 7, 2020, which states that AAJ2 and TUT have entered into a letter of intent regarding the transaction.
The transaction is subject to a number of conditions set out in the definitive agreements, including (among others) the approval of the TSX Venture Exchange. Upon completion of the transaction, TUT and 119BC will become wholly owned subsidiaries of the company and AAJ2 will change its name to "TUT Fitness Group Ltd." AAJ2 has applied to the exchange to reserve GYM as a new ticker symbol.
"We are extremely pleased with the achievement of our capital raising targets and the signing of the final agreements. The importance of health and wellbeing in our lives cannot be emphasized enough and TUT Fitness is strategically positioned to become a leader in providing affordable fitness solutions through its unique patents, manufacturing relationships and experienced management, "said Praveen Varshney, Director of AAJ2 .
Robert Smith, President of TUT, commented, "This is an important time for our business and we are very grateful for the investor support we have received so far. With our patented stackable TUT sheets with resistance band, which can replace bulky fitness equipment and conventional metal weights, we are creating a completely new category of fitness. By providing more value, higher performance, and convenience in a 250+ exercise solution, consumers don't have to feel compelled to pay more for multiple devices that may not meet all of their needs. "