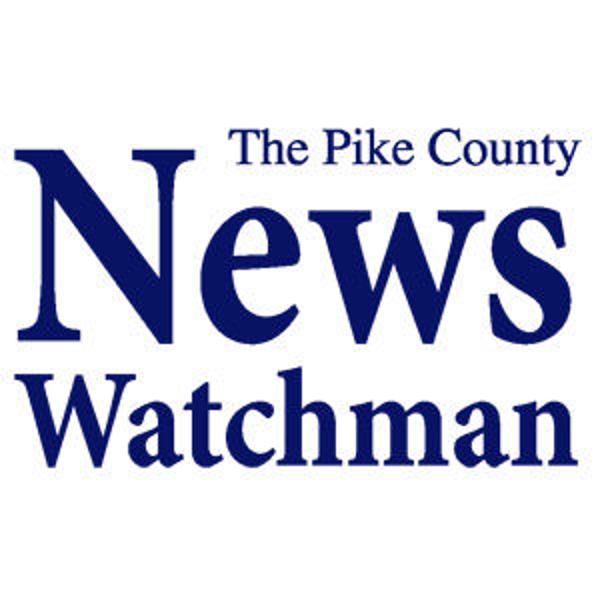 A weekly livestream focusing on wellness opportunities through the Area Agency on Aging District 7 (AAA7) was recently posted on the AAA7 Facebook page. "Wellness Wednesdays" is presented every week at 10:00 am with a new wellness topic for discussion during the broadcast.
As routines have changed due to the pandemic, so have the wellness programs offered by the AAA7. The agency offers a number of valuable and helpful programs designed to help individuals with chronic illness and other health problems. Before the pandemic, the AAA7 had these classes in person but has now moved them to phone classes.
With Wellness Wednesdays, the agency can expand its reach to share information about the valuable programs available to support self-management for chronic illness, self-management for diabetes, and self-management for chronic pain. The aim is to increase knowledge about these programs and to help more and more people deal with their chronic conditions and / or receive helpful tips that can help people live healthier lives.
During the January 20th episode, Hannah Hollingshead of the AAA7's wellness division and the agency's wellness program facilitator discussed in more detail the diabetes self-management program offered by the agency.
Diabetes is one of the most common and complex chronic diseases in people aged 60 and over. If not treated effectively, diabetes can cause a variety of complications, such as heart disease, kidney disease, eye damage, and nerve damage, to name a few.
Most people diagnosed with diabetes first have information about the treatments they will be using, such as the medications, diets they will need to follow, and the tests they will need to do to check their blood sugar levels. While all of this education is very important, it can also be overwhelming. As you continue to learn more about diabetes and how to best manage it, it can lead to fewer complications for most people.
The content of the Diabetes Self-Management Program is based on feedback from diabetes counselors, dietitians, and people with diabetes. It meets the standards of the American Diabetes Association. Even people who have been told they have pre-diabetes will learn skills to reduce their risk of diabetes and other complications. Pre-diabetes means that your blood sugar levels are higher than normal but not high enough to be diagnosed with diabetes.
Evaluations of the program have shown that individuals participating in the program have fewer health complications, lower glucose levels, and overall improved health and wellbeing.
Participants in the diabetes self-management program learn about various self-management tools, e.g. E.g. drawing up action plans to set goals; Make decisions and evaluate treatments; understand our emotions; Problem solving methods; and how to communicate effectively; In addition to diabetes-related topics, include: healthy eating for diabetes; Monitoring glucose levels; Avoiding complications in diabetes; and how exercise affects blood sugar levels.
Participants receive helpful materials to support their learning, such as: For example, a book "Living a healthy life with chronic diseases", a tip book, an exercise CD and a plate for diabetics.
Classes are available to those aged 60 and over who live in any of the ten core boroughs of the AAA7 district, which include Adams, Brown, Gallia, Highland, Jackson, Lawrence, Pike, Ross, Scioto, and Vinton. There are no costs associated with participation. The courses currently meet once a week for one hour over the course of six weeks. The next diabetes self-management program on the phone is scheduled to begin April 6th. Interested parties are asked to register at 1-800-582-7277 or send an email to info@aaa7.org.
If you missed the episode on January 20th, you can see a recorded version on the AAA7's Facebook page or on the AAA7's website at www.aaa7.org.
Your local agency in Aging District 7, Inc. provides services on a non-discriminatory basis. These services are available to help older adults and people with disabilities live safely and independently within their own four walls through services paid for by Medicare, Medicaid, other federal and state funds, as well as private payments. The AAA7 Resource Center is also available to anyone in the community seeking information or assistance with long-term care options. The Resource Center is available Monday through Friday from 8:00 a.m. to 4:30 p.m. and is a valuable point of contact to learn more about options and the programs and services available.
Those interested can call the toll-free number 1-800-582-7277 (TTY: 711). Here, individuals can speak directly to a specially trained resource specialist who will assist them with information about the programs and services that are available to best meet their needs. The agency also offers a free evaluation for those who want to learn more. Information can also be found at www.aaa7.org or the agency can be contacted by email at info@aaa7.org. The agency also has a Facebook page at www.facebook.com/AreaAgencyOnAgingDistrict7.