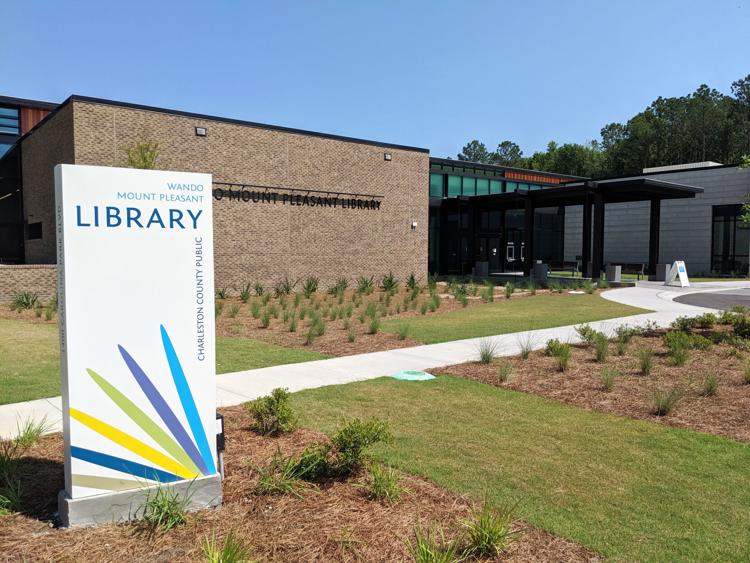 Wando Mount Pleasant Library.

Assuming / CCPL

Many in Charleston County are familiar with the phrase "you have diabetes," which years after the diagnosis opens the door to many unknowns. It's easy to feel overwhelmed. There is a lot to learn and use: new terminology, understanding of carbohydrates, juggling medication and much more. The information, stigma, and continued effort can get overwhelming. Burnout is common. Dealing with an ever-changing disease – of any kind – requires a great deal of mental and physical energy and determination. But your local library is here to help.
Visit the Wando Public Library for a Good Life with Diabetes, a free and virtual monthly diabetes education series for diabetics. Sessions are taught every third Wednesday of the month by veteran registered nutritionist and certified diabetes care and education specialist Samantha Zito.
"I'm passionate about working with people with diabetes and providing education to empower people to make informed decisions about their health," said Zito.
In the four month series, learn more about topics such as healthy eating and blood glucose monitoring, physical activity, problem solving and much more. Zito said the series was "a way to improve access to free diabetes education to improve quality of life and overall well-being."
Whether you've been newly diagnosed or in need of a refresher, this series is for you. Each session is designed for people with pre-diabetes, type 1 diabetes, and type 2 diabetes and also includes a question-and-answer time. As Zito pointed out: "The greatest wealth is health!"
The series runs on Wednesdays at 12:00 noon: February 17th, March 17th and April 21st. In the February session, drugs for diabetes will be discussed. A virtual link in the events calendar on the CCPL website will take you to the live webinar and no additional software or accounts are required.
For the topic of each session and more information, call the Wando Library at 843-805-6888 or visit the calendar of events at ccpl.org.
Dorathea Chaplin is an adult care worker at Wando Mount Pleasant Library, 1400 Carolina Park Boulevard, 843-805-6888, www.ccpl.org. She took an interest in health as an adult even before she was diagnosed with type 1 diabetes and wished she had known where to find resources while caring for her mother. It is now her mission to improve health literacy, keep her houseplants alive, and eventually become Panda Wrangler.